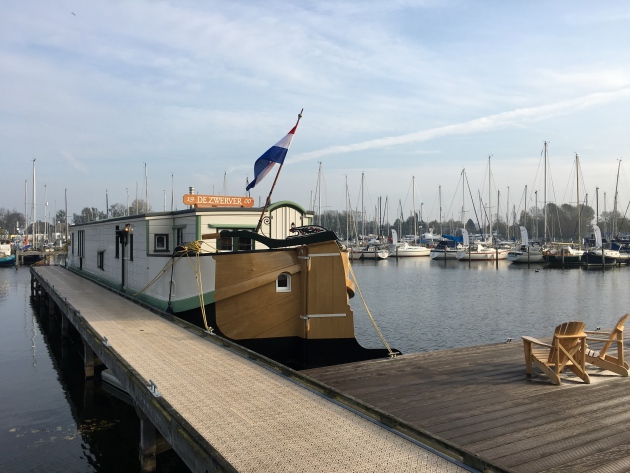 Living on the water
In principle, the young Nieuwenkamp did not intend settling anywhere permanently; more than anything he wanted to be mobile. So he designed a houseboat with a studio, named the De Zwerver which he helped to build himself. In 1902 he set sail across the canals and lakes on this boat. It was, and still is, a beautiful home. (See De Zwerver)
In 2011 the Nieuwenkamp Museum Foundation acquired the De Zwerver
The De Zwerver was sold during Nieuwenkamp's lifetime and until 2011, it was privately owned, and changed hands several times. The Nieuwenkamp Museum Foundation was able to buy De Zwerver for a token amount from its last owners.
The Nieuwenkamp Museum Foundation then set up the De Zwerver Foundation, to restore the boat and find an appropriate use for it. The boat is currently moored in the boatyard at the Museum Vreeswijk in Nieuwegein.
Composition of the De Zwerver Foundation Board (we are currently trying to increase the number of board members)
The Board of the De Zwerver Foundation consists of:
Peter Tops, Chairman of the Board
Hans Valkering, Treasurer
Additional functions: vacancies.
The board is still looking for new members who want to help restore the De Zwerver, and give it a new use. Do you have an interest in and/or an understanding of historical houseboats and want to work on maintaining this boat? Then we would like to hear from you. Please contact Mr. Peter Tops, phone number 010-4585935 or 06-15054630.